Volex: Acquisition of Ta Hsing Industries Ltd
"A milestone in Volex Power Division's journey towards Vertical Integration"
Volex, the global provider of cable assemblies and power cords, is pleased to announce it has signed an agreement for the acquisition of 100 per cent of the share capital of Ta Hsing Industries Limited ("Ta Hsing") for a cash consideration of up to $5.5 million.
Headquartered in Hong Kong, Ta Hsing currently supplies power cables to Volex and other customers from its main manufacturing site in Shenzhen, in the People's Republic of China, where Volex also maintains a factory.
Background to the Acquisition
Volex's strategy is to maintain and build on its position as a global leader in the power and cable assembly sectors, and to be a stable, long-term and trusted partner to its customers. As a result, the Company is constantly looking for opportunities to develop efficiencies in its production processes and supply chains. Vertical integration is a key component of this strategy. Ta Hsing has been a long-time supplier of cables to Volex and is based close to one of our main global power-cord manufacturing sites.
Anticipated Benefits from the Acquisition:
Vertical integration of Volex's power business in China and consequential improvement in operational and manufacturing efficiencies
Ability to bring in-house the design and manufacture of power cables
In-house production of PVC resin, a critical component of power cord production
The incorporation into our business of a skilled local workforce and management team
The opportunity for further expansion of in-house cable extrusion capacity in other production locations
Commenting on the acquisition, Girish Gopinath, CFO of Volex's Power Cord division, said:
"The acquisition marks an important step in our development from an assembler of power products reliant on third parties for critical components to a more vertically integrated and efficient producer. In addition, it will help us bridge gaps in capabilities, services and footprint. Initially, the Shenzhen facility will serve as our extrusion centre and bring significant innovation and development capability, but the acquisition also brings on board expertise that could, in the longer term, allow us to add additional extrusion capabilities at other sites where we operate, all to the benefit of our customers."
Volex PLC Investor Videos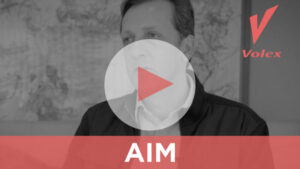 Click here to view Volex Investors Videos