Ten Lifestyle Group: Second Contract with HSBC
Ten Lifestyle Group plc (AIM: TENG), a leading technology-enabled lifestyle and travel platform for the world's wealthy and mass affluent, is pleased to announce it has won a two-year contract with HSBC Bank (Singapore) Limited ("HSBC"), its second contract with the HSBC Group.
The contract to provide concierge services to its Visa Infinite cardholders in Singapore is currently delivered by a competitor and the transitioning process has already begun, with services expected to go live in July 2019. The contract is expected to be a Medium* contract .
*Ten categorises its corporate client contracts based on the annualised value paid, or expected to be paid, by the corporate client for the provision of concierge and related services by Ten as follows:
Medium contracts (between £250,000 and £2 million).
Alex Cheatle, CEO, Ten Lifestyle Group plc, said;
"Following the successful launch of a HSBC Group concierge service globally in June 2018, we are delighted to have been awarded another contract by HSBC Group, one of the world's largest banking and financial services organisations. We look forward to bringing our digital and high-touch travel and lifestyle concierge expertise to HSBC's valued Visa Infinite cardholders in Singapore."
Ten Lifestyle Group Plc Investors videos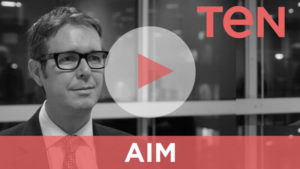 Click here for Ten Lifestyle Group investor videos