Ten Secures New Contract with Revolut
Ten Lifestyle Group plc (AIM: TENG), a leading technology-enabled lifestyle and travel platform for the world's wealthy and mass affluent, is pleased to announce it has secured a new three-year contract with Revolut, one of the fastest growing fintech companies in the world.
Ten's high-touch lifestyle and concierge services will be integrated within the Revolut app, enabling Revolut's Metal cardholders to request travel, dining and ticket bookings via their mobile devices, a first for Ten. This contract is expected to be a Large contract* in the 2019/20 financial year.
Revolut's high-end Metal card subscribers already benefit from a suite of first-class services, including cashback opportunities in global crypto and fiat currencies, overseas travel insurance, and exchange rate benefits.
*Ten categorises its corporate client contracts based on the annualised value paid, or expected to be paid, by the corporate client for the provision of concierge and related services by Ten as follows:
Medium contracts (between £250,000 and £2 million); and
Large contracts (over £2 million).
Alex Cheatle, CEO, Ten Lifestyle Group plc, said;
"We are delighted to secure this contract with Revolut, one of the world's fastest growing fintech companies, founded in 2015 and currently used by more than four million customers.
Revolut has developed significant innovations in the banking industry in a short period of time and we are confident that Ten will help further advance their proposition to Metal cardholders in selected markets internationally by providing market-leading access to travel, dining and entertainment services around the world."
George Robson, Product Owner, Revolut Limited, said;
"We are looking forward to working with Ten to deliver a market-leading concierge service for our users in selected markets."
On 22 June 2019, Ten announced a new contract with an unnamed financial services group. This announcement is further information on the same new contract and confirms the financial services group is Revolut.
Ten Lifestyle Group Plc Investors videos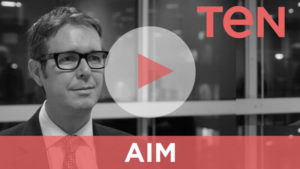 Click here for Ten Lifestyle Group investor videos