Environmental Infrastructure Fund Surpasses £500m Market Cap
John Laing Environmental Assets Group ('JLEN') today announced annual results for the year ended 31 March 2019. We filmed Co-Leads Chris Tanner and Chris Holmes who discuss progress over the past year. During the year the company's valuation surpassed the £500m market cap mark, drawing them to the attention of larger investors.  The year has also seen dividends per share rise by 3%, gearing reduced by 9% and profit per share up by 119%.
JLEN are listed on London's main market with the ticker LON: JLEN (LSE: JLEN).
JLEN Investor Update – Annual Results
'JLEN' Investor Videos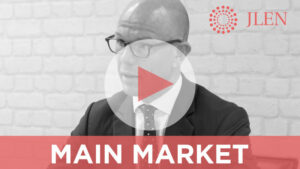 Click here to view 'JLEN' investor Relations Page