Emmerson plc outlines key milestones to develop the Khemisset potash project
Emmerson Plc which is developing a low cost, high margin Potash Project in Northern Morocco, has completed a permitting schedule for its fully owned Khemisset asset which provides investors with key milestones for developing the project. This confirms the Board of Director's view that it will be in a position to commence construction of Khemisset shortly after completion of engineering and financing workstreams. To summarise:
All major permits and authorisations required to build and operate the Khemisset Project have been identified
The Board are committed to complete all Environmental and Social planning to International Finance Corporation standards and Equator Principles, as well as to Moroccan requirements
Environmental studies are ongoing as previously detailed, with completed Baseline Study showing no areas of concern which could materially impact the Project (see announcement dated 18 March 2019)
Emmerson PLC investor relations video
Five Minute Pitch TV recently filmed Hayden Locke, CEO of Emmerson. He provides an investors overview of business in the video below – the interview focuses on Emmerson's operations, the geopolitical situation in Morocco, the global potash market and the companies forward strategy.
Hayden Locke, CEO of Emmerson, commented:
"The completion of the permitting roadmap confirms our expectations regarding regulatory timelines for the Khemisset Project, in particular that commencement of the construction phase should be possible shortly after the completion of engineering and financing.
"Our experience and relationship with Moroccan authorities on both a regional and national level continues to be excellent, and we look forward to continuing to work alongside all authorities to make the outstanding Khemisset Potash Project a reality.
"We continue to work towards designing and building a Project that is not only highly profitable, but also world class in all aspects, and our continued application of IFC standards and Equator Principles will ultimately benefit all stakeholders and will allow investment by a wide range of debt and equity financiers.
"We will continue to update our investors on the various operational and corporate activities we have underway as we continue to push the development of this exceptional project."
Emmerson PLC Investor Relations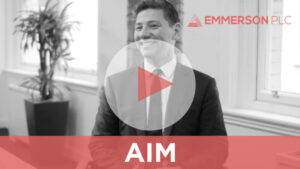 Click here to view Emmerson Investors Videos