OPG Power Ventures: Fixed price coal purchase agreement
OPG (AIM: OPG), the developer and operator of power generation plants in India, is pleased to announce that, further to the Company's trading statement of 29 April 2019, it has secured a further hedge against the volatility of coal price movements and has entered into a fixed price coal purchase agreement for 1 million tonnes (representing approximately 60 per cent of Group's annual coal requirements). The delivery of coal under the purchase agreement will take place from June 2019 to March 2020. The precise terms of the agreement are confidential but the Company can confirm that the fixed price achieved is in line with management's expectation.
Whilst other costs, such as freight, remain outside the Company's control, with the price of approximately 60 per cent of the Company's coal requirement now fixed until March 2020, OPG expects to benefit from the greater visibility that it has on its FY20 financial performance, which remains in line with market forecasts.
Investors Overview Video of OPG Power Ventures
OPG Power Ventures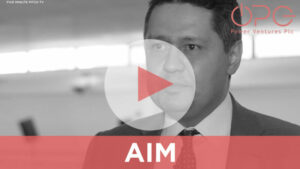 Click here to view OPG Power Ventures investor relations films