Ten Wins New Contract with Global TMT Brand
Ten Lifestyle Group plc (AIM: TENG), a leading technology-enabled lifestyle and travel platform for the world's wealthy and mass affluent, is pleased to announce it has won a new three-year contract with a global brand within the TMT sector.
The service is expected to be a Medium* contract in the 2019/20 financial year, and then grow into a Large contract in the 2020/21 financial year.
*Ten categorises its corporate client contracts based on the annualised value paid, or expected to be paid, by the corporate client for the provision of concierge and related services by Ten as follows:
· Medium contracts (between £250,000 and £2 million); and
· Large contracts (over £2 million).
Alex Cheatle, CEO, Ten Lifestyle Group plc, said;
"We are very pleased to announce a new contract which will see Ten enable a global brand to offer high-touch and digital concierge services to their customers for the first time. The TMT sector is new territory for us and we are excited for the growth and international expansion we hope will come with this partnership. We will announce further information once the service has launched."
Ten Lifestyle Group Plc Investors videos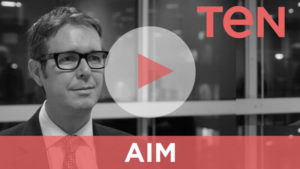 Click here for Ten Lifestyle Group investor videos