Ten Lifestyle Group: Half Year Results
Ten Lifestyle Group plc (AIM: TENG), a leading technology-enabled lifestyle and travel platform for the world's wealthy and mass affluent, announces its unaudited Interim Results for the six months ended 28 February 2019 ("H1 2019", or "the period").
Financial Highlights
Net Revenue* up 24% (H1 2018: 6%) to £21.5m (H1 2018: £17.3m) with double digit growth in all three global regions.
Adjusted EBITA** of -£2.9m (H1 2018: -£1.4m) reflects planned technology investment and global roll out.
Robust balance sheet with cash of £13.2m (FY 2018: £20.7m) and no debt.
Operational Highlights
Successful growth of existing contracts and three new contract wins has led to Net Revenue growth of 24%.
Continued investment into technology and associated content has helped win new contracts and improve operational efficiencies.
Record member satisfaction levels***.
Ten's proprietary digital platform has now launched in over 100 countries, 14 languages, 36 currencies and with over 10 client brands, creating a springboard for future growth.
* Net Revenue excludes the direct cost of sales relating to certain member transactions managed by the Group.
** Adjusted EBITA is operating (loss)/profit before interest, taxation, amortisation, share-based payments and exceptional costs.
*** Member satisfaction levels are measured by Net Promoter Scores from member surveys undertaken by Ten.
Outlook
Trading since the end of the period is on track to deliver further growth and is expected to be in line with market expectations for the full year ending 31 August 2019. Since 28 February 2019, we have won three new contracts, including a flagship Employee Loyalty contract, helping us establish Employee Loyalty as a new vertical for Ten, and the Board remains confident in the strong pipeline of new business. Our investments in technology, as well as operational efficiencies, are anticipated to deliver improved operating leverage. This will drive reduced cash outflow in the second half of the year compared to the first half and the Board is confident that the Group will retain a strong cash position at year end.
The Board extends a warm welcome to Alan Donald as he is appointed as Chief Financial Officer, effective 24 June 2019.
Alex Cheatle, CEO of Ten Lifestyle Group, said;
"In the first half of the year, we increased Net Revenue by 24%, achieving double digit growth in all three of the global regions. As we leverage our technology and content to deliver our service more efficiently, we are delivering operational efficiencies in newer markets in APAC and the Americas as they mature.
We continue to achieve record member satisfaction levels for our offering. In addition, we have invested to enhance our technology platform, communication systems and IT infrastructure. In particular, the continued successful roll out of our proprietary technology platform, which we believe is a world first in the concierge market, creates a competitive advantage to grow existing contracts and win new business.
The platform allows our members to self-serve their travel, dining and tickets needs and redeem offers and benefits. By doing so, it enables us to reduce the 'per-interaction' cost of serving members and provides a more cost effective and powerful tool to build brand loyalty and customer engagement.
Overall, we continue to make good progress towards our objective of becoming the world's most trusted service platform."
Ten Lifestyle Group Plc Investors videos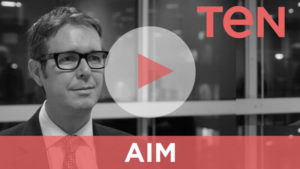 Click here for Ten Lifestyle Group investor videos