Ten Lifetsyle Group moves into Scandinavian market
Ten Lifestyle Group plc  the virtual concierge business, has today announced that it has moved into the Scandinavian market with a new office opening and a new contract win.
The Group opened a new office in Oslo, Norway, in mid April, marking their first office in Scandinavia, providing a key step towards achieving the Company's expansion plans in this region, where the board say they are in discussions with a number of potential clients.
Ten has also just signed a contract with DNB Bank ASA , the largest financial services group in Norway, whichwill see Ten taking over the provision of concierge services to selected Family Office customers in June 2019. This initial launch is expected to be a Small contract (defined by Ten to be up to £250,000) but with the potential of upgrading this to a medium size contract (defined by Ten as being up to £2m).
Alex Cheatle, CEO, Ten Lifestyle Group plc, said;
"We are delighted to be expanding into Scandinavia, a new and promising geographic territory for us. The Oslo office will enable us to provide specialist lifestyle and concierge services in Norwegian and Swedish, as well as English, to HNW customers in this very affluent region. I am confident that DNB will prove to be a flagship client for us in the region and we are excited to begin this new partnership. This expansion represents a further step towards our goal of achieving a global presence in regions with high levels of wealthy and affluent potential members."
Five Minute pitch TV has filmed several investor videos for Ten Lifestyle Group, all of which are available on their company wall. The video below provides an investors overview of Ten's operations, financials and ambitions:
Ten Lifestyle Group Investor Video
Ten Lifestyle Group Plc Investors videos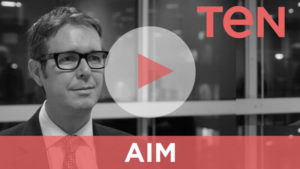 Click here for Ten Lifestyle Group investor videos