Ten Lifestyle wins employee benefits contract
Ten Lifestyle Group plc (AIM: TENG), a leading technology-enabled lifestyle and travel platform for the world's wealthy and mass affluent, is pleased to announce it has won a two-year, employee loyalty contract with a global management consulting firm from an incumbent supplier. Ten will deliver a dedicated, high-touch, and Ten-branded digital concierge service to executive Partners worldwide.
Ten is launching its lifestyle concierge services to Partners based in the United States, United Kingdom, Hong Kong and the UAE as a Small contract*. It is intended that the parties will then work to expand the programme to Partners in the firm's further global locations, building this to a Medium contract1 by the end of 2019.
*Ten categorises its corporate client contracts based on the annualised value paid, or expected to be paid, by the corporate client for the provision of concierge and related services by Ten as follows:
Small contracts (below £250,000); and
Medium contracts (between £250,000 and £2 million).
Alex Cheatle, CEO, Ten Lifestyle Group plc, said;
"This employee loyalty contract reinforces our strategy to continue investment in the enhanced digital platform, expand globally and enter into new business verticals. Our mobile and digitally-enabled concierge services can help drive loyalty for the most premium companies by supporting colleagues to be more productive with their time and feel even more aspirational about their employer. We are delighted to be working with this leading management consulting firm and look forward to a successful partnership and making the lives of their valued Partners easier."
Ten Lifestyle Group Plc Investors videos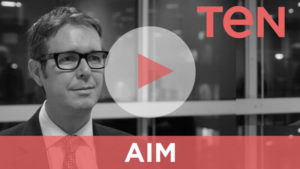 Click here for Ten Lifestyle Group investor videos