Agreed Rent Review
Supermarket Income REIT (LSE:SUPR), the UK supermarket real estate investor, announces that the annual rent review at its Tesco Extra in Cumbernauld has been concluded, resulting in an RPI increase of 3.3%. As a result of the review, the rent increased from £2,936,121 to £3,032,178 as of March 2019.
Including the review and the recent acquisition of a Tesco Extra in Mansfield, total passing rent for the Supermarket Income REIT portfolio is £19.2 million.
Ben Green, Director of Atrato Capital, the Investment Adviser to Supermarket Income REIT, said:
"The conclusion of this rent review further underlines the attractive, RPI-linked rent reviews that are a feature of all our leases".
Supermarket Income REIT Video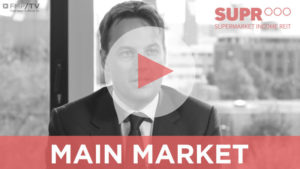 Click here to view Supermarket Income REIT investor relations films