Volex PLC cabling for electric vehicles and medical devices
Volex PLC is listed on AIM with the ticker LON: VLX. Chaired by Nat Rothschild, Volex is one of the world's largest providers of cables and complex cable assemblies. We recently produced a video for investors, which can be viewed below.
Volex PLC Investors Video
Volex has two distinct divisions.  The power division makes basic cables which connect appliances such as toasters and TV's to the electricity mains. This division also manufactures the power cables inside the appliances. The power division also manufactures charging units for the world's largest electric vehicle manufacturer.
The second division provides complex cable assemblies. This division supplies, designs and manufactures complicated wiring, connectors and components for high tech machinery such as MRI scanners, datacentre infrastructure and industrial equipment.
Volex has a diversified client base which includes the world's leading electric vehicle manufacturers, the largest medical machinery providers and well known brands such as Canon, Sony and Cisco. The Company operates from 12 factories around the globe.
Volex PLC Investor Videos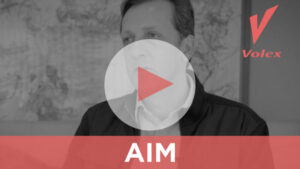 Click here to view Volex Investors Videos