Brave Bison: Operating cash inflow for the first time
Brave Bison Group plc (AIM: BBSN), the social video company has, in its full year results announced today, turned EBITDA positive and generated an operating cash inflow for the first time. Facebook platform advertising helped to drive revenues up by 19% to £21.2m. As a result of this, gross profit increased in absolute terms by a third to £6.5m, up from £4.9m.
In a busy period for the Group, several new customers were won across APAC and the UK and was ranked the '7th Biggest Media and Entertainment Publisher in the World 2018' by Tubular Labs Video Aces Award for digital publishers.
Commenting on the results, Claire Hungate, CEO of Brave Bison said:
"2018 has been a transformative year for Brave Bison in terms of our financial results, our market positioning, and the value we have created for shareholders. I am delighted with what we achieved in the year, particularly becoming adjusted EBITDA positive and Tubular Labs listing us as the biggest publisher on Facebook based on views. Looking ahead, while there are challenges of running a digital media business, there are also a lot of opportunities to capitalise on, in a world increasingly dominated by social media and video content."
Brave Bison Investor Videos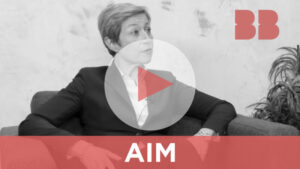 Click here for more Brave Bison Investors Videos