HVPE: Reports record month & Seeded Real Assets vehicle completes first deal
HVPE invests $112 million into HarbourVest Funds during February 2019
Majority (90%) invested into real assets vehicle as it completes first deal:

A complex secondary fund restructuring
Acquisition of a global portfolio of infrastructure assets spanning Spanish toll roads, North American airports and Australian ports

HVPE stands to receive a share of third-party management fee revenue from the Vehicle
HarbourVest Global Private Equity Limited ("HVPE" or the "Company") has reported a record month for investment into HarbourVest funds in February, driven largely by the completion of the first deal in a real assets vehicle it seeded last June (the "Vehicle"). HVPE is also pleased to announce that as the initial seed investor with a commitment of $150 million, it stands to receive a share of third-party management fee revenue from the Vehicle.
The first deal in the Vehicle has seen approximately $150 million invested through a complex secondary fund restructuring in a global portfolio of high quality core infrastructure assets including Spanish toll roads, North American airports and Australia ports. The assets are mature operating assets which are expected to deliver long-term capital growth as well as generate an attractive income yield going forward. Further details can be found here: https://www.businesswire.com/news/home/20190320005503/en/Corsair-Infrastructure-Partners-Announces-Long-Term-Investments.
Richard Hickman, Director of Investment and Operations at HVPE, said: "We believe that increasing the Company's exposure to real assets over the longer term is complementary to HVPE's existing strategy and offers an element of diversification to the Company's traditional private markets portfolio, thereby helping to deliver consistent NAV growth through the cycle.
"Furthermore, the prospect of receiving a share of future third-party management fee revenue from the Vehicle will enable HVPE shareholders to participate alongside the Investment Manager in the Vehicle's success, offering the prospect of an incremental return over and above that derived from the assets themselves. We believe that this long-term alignment with HarbourVest is an encouraging development for shareholders as HVPE seeks to build on its excellent performance track record and broaden its appeal to public market investors seeking to benefit from compelling opportunities available in the private markets."
Investor Meetings
We organise meetings between HVPE and professional investors throughout the UK. If you are interested in meeting with HVPE's senior management, please let us know and we will let you know when they are next in your area. Our contact details are:
Nicholas Peters, Head of Investor Relations
Mobile: +44 (0)7909 972 080
E-mail: nickp@fmp-ir.co.uk
James Mcilwraith, Head of TV
Mobile: +44 (0)7702 197 899
E-mail: jamesm@fmp-ir.co.uk
Harbourvest Investors Video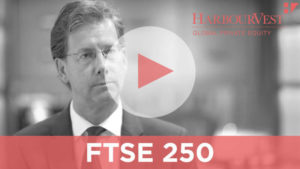 Click here for Harbourvest Investor videos and news