HVPE: Renews credit facility
New, lower cost facility with initial term extended to January 2026
Five-year evergreen structure with initial two-year no-notice provision
Facility size increased from US$500m to US$600m; financial terms improved
Mitsubishi becomes new lender, joining incumbent Credit Suisse
HarbourVest Global Private Equity Limited ("HVPE" or "the Company"), a closed-end investment company, announces the commencement of a new US$600 million multi-currency credit facility ("the Facility") with Credit Suisse AG London Branch ("Credit Suisse") and Mitsubishi UFJ Trust Banking Corporation ("Mitsubishi") acting through its New York Branch. The lenders will provide an equal commitment of US$300 million each. Mitsubishi is a new lender for HVPE, joining Credit Suisse, which has been co-lender to the Company since 2015. The new Facility is structured as a five-year evergreen with a two-year initial no-notice provision, giving a guaranteed initial term of seven years. From January 2021, the lenders are able to serve notice, but this must be a minimum of five years. Credit Suisse will act as agent.
HVPE will pay a commitment fee to Credit Suisse and Mitsubishi on the undrawn Facility at a blended rate of 95 basis points, a decrease from the previous 115 basis points. The LIBOR margin has also been reduced to 250 basis points for borrowings of less than US$300 million, with an additional 40 basis points payable on borrowings that exceed this amount. This compares favourably to the previous facility, which carried a margin of 275 basis points for borrowings of less than US$250 million with a further 30 basis points payable on the entire drawn amount were borrowings to exceed US$250 million. As with the previous facility, all borrowings are subject to compliance with covenants.
The Company moved to a net cash position in August 2014 and has had no requirement to use borrowed funds in the intervening period. As previously advised on 20 December 2018, HVPE held net cash of US$192.6 million at 30 November 2018 and as of the date of this announcement, the Facility remains undrawn.
Sir Michael Bunbury, Chairman of HVPE, commented:
"I am very pleased that HVPE is able to announce the details of the new "evergreen" credit facility to be provided jointly by Credit Suisse and Mitsubishi. The Facility is committed initially through to January 2026. As compared with the Company's previous arrangements, the new Facility is increased from US$500 million to US$600 million on improved terms and with a longer duration.
"HVPE aims to run a prudent balance sheet with sufficient leeway to ensure stability throughout the economic cycle. The extended Facility provides support, in the event of more difficult times ahead, to enable the Company to continue its strategy of optimising long-term investment performance without concerns about possible short-term cash flow uncertainties.
"HVPE looks forward to the ongoing relationship with Credit Suisse, who were one of the joint providers of the previous credit facility, and with the new provider, Mitsubishi."
Investor Meetings
We organise meetings between HVPE and professional investors throughout the UK. If you are interested in meeting with HVPE's senior management, please let us know and we will let you know when they are next in your area. Our contact details are:
Nicholas Peters, Head of Investor Relations
Mobile: +44 (0)7909 972 080
E-mail: nickp@fmp-ir.co.uk
James Mcilwraith, Head of TV
Mobile: +44 (0)7702 197 899
E-mail: jamesm@fmp-ir.co.uk
Harbourvest Investors Video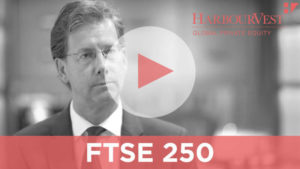 Click here for Harbourvest Investor videos and news