HVPE: US Dollar quotation
HarbourVest Global Private Equity Limited ("HVPE" or the "Company"), a closed-end investment company, today announces its intention to introduce an additional US dollar market quote for the Company's shares traded on the Main Market of the London Stock Exchange. This will operate alongside HVPE's existing sterling quotation.
The Company expects the US dollar quote to take effect from Monday 10 December 2018, allowing shares to be traded in either currency from this date. There are no changes to the legal form or nature of the shares.
Sir Michael Bunbury, Chairman of HVPE, commented:
"I am pleased to announce the introduction of a US dollar share price quote alongside the existing sterling quote. This will enable all investors to buy and sell shares in either currency according to their preference. We hope that this will help to improve the visibility of the discount at which the shares trade relative to the prevailing NAV, which is reported in HVPE's functional currency, the US dollar."
Click here for further details
Investor Meetings
We organise meetings between HVPE and professional investors throughout the UK. If you are interested in meeting with HVPE's senior management, please let us know and we will let you know when they are next in your area. Our contact details are:
Nicholas Peters, Head of Investor Relations
Mobile: +44 (0)7909 972 080
E-mail: nickp@fmp-ir.co.uk
James Mcilwraith, Head of TV
Mobile: +44 (0)7702 197 899
E-mail: jamesm@fmp-ir.co.uk
Harbourvest Investors Video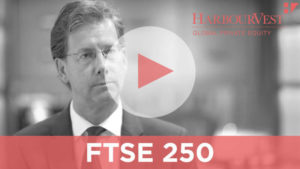 Click here for Harbourvest Investor videos and news