Significant contract upgrade for Ten Lifestyle Group
Ten Lifestyle Group plc (AIM: TENG), a leading technology-enabled lifestyle and travel platform for the world's wealthy and mass affluent, is pleased to announce that it has signed an improved contract with an existing client in The Americas which includes a significant increase in member requests and development of platform customisation. The additional revenue will grow the existing Large contract into Ten's first Extra Large contract (1), commencing on 1st October 2018.
(1) Ten categorises its corporate client contracts based on the annualised value paid, or expected to be paid, by the corporate client for the provision of concierge and related services by Ten as follows:
Small contracts (below £250,000);
Medium contracts (between £250,000 and £2 million);
Large contracts (over £2 million); and
Extra Large contracts (over £5 million).
This does not include the revenue generated from suppliers through the provision of concierge services.
Alex Cheatle, CEO, Ten Lifestyle Group plc, said;
"We aim to continue to improve our service, both digitally and high touch across our operations globally. We expect our corporate clients to see an increasing impact on their commercial metrics – growing their customer share and helping with measurable customer acquisition, value and retention. As these tangible benefits of our offering become increasingly apparent for our customers, and justify increasing budget levels for our services, we expect to have more Extra Large contracts in the future from our major global clients."
Five Minute Pitch TV produced an overview film of Ten Lifestyle Group, featuring CEO Alex Cheatle. In it, he explains the groups model and position within the luxury goods & services sector:
Ten Lifestyle Group, Video Overview For Investors
Ten Lifestyle Group Plc Company Wall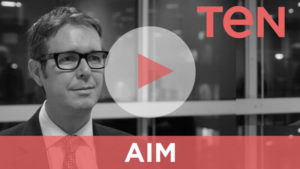 Click here for Ten Lifestyle Group investor videos