Arena Events Group and the market for major events
Arena Events Group plc (AIM:ARE) is a global player in the events industry, providing everything from seating to large structures for major events such as the Ryder Cup, Wimbledon Tennis and the ATP World Tour. The video below helps visualise what the Company does, but to describe the 'large structures' it provides, we are talking about 3 storey buildings, ice rinks and stadium seating – erected temporarily for clients' events .  Arena also provides interiors such as tableware and seating, as well as designing the interiors for clients. 
Arena has operations in Europe, America, the Middle East and Asia, and have been expanding this footprint both via acquisition and organic growth. The events industry has a large number of specialist providers – some will specialise in temporary seating, others in event design, other concentrate on temporary event structures. There are few companies who provide all of these services, and even fewer who offer this on a global scale.  Arena Group's strategy is to firstly consolidate the industry, so they become a one-stop-shop for a huge range of event services, and secondly to expand their global footprint. Arena are currently the number one provider in the UK in their market, and number three in the USA.
Video Introduction for Investors: Arena Events Group plc
Arena Events Group Investors Video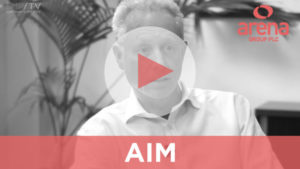 Click here to view Arena Group investor relations films
Arena Events Group and the market for major events: in pictures