Arena acquires UK and Middle East business of TSG
Arena Events Group plc (AIM: ARE, 'Arena' or 'the Group'), is pleased to announce it has expanded its product portfolio with the acquisition of the UK and Middle East temporary structures business from the Structure Group of Companies Ltd ("TSG").
The acquisition brings TSG's UK and Middle East product, staff and contracts into the Group. TSG's core product range includes a steel frame panel system, known as the TSG Heavy Deck. This product can be utilised for temporary showrooms, viewing decks, multi-story structures, mezzanines and temporary modular buildings which are unlike traditional tent structures. Arena already owns some TSG product in the Middle East, which has been used for several high-profile events, including the Abu Dhabi Golf Championships this year. The acquired business has a wide range of customers in the UK including Honda and Tesla at the Goodwood Festival of Speed.
The total consideration payable is £1.35 million paid in cash at completion, funded from existing cash resources. This latest acquisition is in line with the Group's growth strategy of complementary product expansion and will strengthen the Company's offering to existing clients as well as attract new clients. In the last 12 months it is estimated that the acquired assets and contracts generated EBITDA of approximately £0.25 million and profit before tax of approximately £0.15 million.
Arena also announces that is has exercised its option to acquire the remaining 49% shareholding of its Hong Kong subsidiary, Arena Hong Kong Ltd. Arena Hong Kong provides temporary structures to a number of major events in Hong Kong including the Kong Hong Rugby 7's, the Hong Kong Open golf, Formula E and the Art Central exhibition.
The consideration for the Arena Hong Kong transaction is £0.9 million, paid in cash at completion and funded from existing cash resources. In the 12 months to 31 December 2017 Arena Hong Kong achieved EBITDA of £0.35 million and profit before tax of £0.3 million. The book value of fixed assets in the company as at 31 December 2017 was £0.4m. This transaction, together with the recent acquisition of Ironmonger Group in Hong Kong, means that the Arena Group now has full control and exclusive rights to deliver and operate the hospitality for the Hong Kong Ruby 7's for the next five years.
Greg Lawless, Arena Group CEO commented:
"TSG's products and expertise will assist the Group in delivering innovative temporary structures and help deliver further growth within this sector. We are delighted with the opportunity to bolster our services and better serve the increased demand for innovative temporary structures in the UK and MEA."
Arena Events Group Investors Video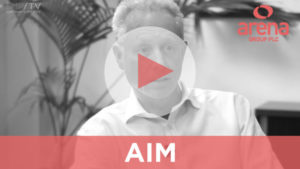 Click here to view Arena Group investor relations films
Arena Events Group and the market for major events: in pictures