Bango; 'End User Spend' up 138% to £220m
AIM listed Bango plc (AIM:BGO) this morning released its Interim Results for the 6 months to 30th June 2018. Growth in 'End User Spend' (EUS),once again more than doubled (+138%) to £220m with revenues up 53% YoY to £2.63m. Bango expects the pattern of doubling EUS to continue in the future.
The business has also managed to reduce costs, which means they can scale up the amount of end users using their platform without seeing equivalent increases in operational costs. Bango's technology platform will be able to process $5 billion of transactions at the same current cost base.
During the period, a number of clients including Amazon, Google and Microsoft have launched a range of new services, using the Bango platform to power them. Pandora, one of the largest US music streaming services, chose the Bango Platform for a major mobile operator launch. Strategically, the acquisition of audiens in January of this year brought forward the launch of Bango's data business by around 12 months, enabling the data gathered via the Bango Platform to improve user experiences, improve marketing and facilitate a more profitable business for both merchants and mobile operators.
Five Minute Pitch TV produce regular investor films for Bango, some of which can be seen on their company wall. Below is a video with Rachel Elias-Jones, Finance Director of Bango, discussing this morning's results.
BANGO PLC, INTERIM RESULTS VIDEO
Bango Investors Videos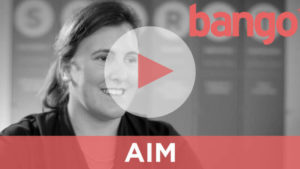 Click here for more Bango investor videos