Ten Lifestyle Results Video Interview And Meeting Details
Concierge service provider Ten Lifestyle this morning announced interim results for the first half of 2018 (period ended 28th February 2018). We filmed CEO Alex Cheatle who provided an update on the groups performance.
There are two videos available. The first is a Five Minute Pitch, which gives a brief overview of their performance in the period, available below. The second is a more in-depth look at the groups performance.
Alex Cheatle, Short Video Interview, 2018 First half Interim Results
Alex Cheatle, Investors Video Interview, Extended version – 2018 First Half Interim Results (15 minutes)
We filmed a 14 minute video which gives a full update on Ten Lifestyle Group's last 6 months. It is available on Ten Lifestyle Groups website: https://www.tengroup.com/investors/documents
Investor Meetings
Five Minute Pitch TV organise meetings between the management of Ten Lifestyle Group and professional investors. If you are interested in meeting with the management when they are next in your area, please contact:
Nicholas Peters, Head of Investor Relations (FMP-IR Ltd)
Mobile: +44 (0)7909 972 080
E-mail: nickp@fmp-ir.co.uk
Ten Lifestyle Group Plc Company Wall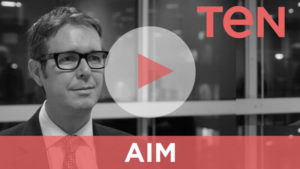 Click here for Ten Lifestyle Group investor videos